PT. Lintas Teknologi Indonesia awarded to "Juniper Networks Asia Pacific Service Partner of The Year Award"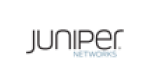 Juniper Networks, the industry leader in network innovation, today announced that Indonesian partner PT Lintas Teknologi Indonesia has won its 2011 Asia Pacific Operate Specialist of the year award. The award was accepted by Technology Solutions Director, Nathan Johnson at Juniper's Annual Services Partner Advisory Council event in Hong Kong earlier this month.
This award is the second of its type for PT Lintas Teknologi Indonesia. Last year it won the 2010 award for New Operate Specialist of the year. PT Lintas Teknologi Indonesia won the award for its commercial performance, its high customer service standards and its adoption of emerging technologies and this award also recognizes the company's investment in up skilling its staff. 28 engineers of PT Lintas Teknologi Indonesia now have 57 Juniper professional certifications between them.
"Quite simply, PT Lintas Teknologi Indonesia did an outstanding job in 2011 of meeting and exceeding Juniper's very high professional, technical and commercial standards for operate specialist partners. We're thrilled to work with a team that delivers a remarkable customer experience and is such an enthusiastic adopter of innovative networking solutions." Sander Dales, Vice President Customer Service and Support, Asia Pacific, Juniper Networks
Read more on this link