XL Axiata upgrading fiber network for 5G era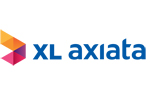 Indonesia's XL Axiata has engaged Infinera to modernize both its South Sumatra terrestrial network and its Singapore-to-Jakarta subsea network for the 5G era.
Under the agreement, Infinera will provide its XTC platform for the South Sumatra terrestrial network and the Jakarta-Bangka-Batam-Singapore (B2JS) cable.
The XTC platform is powered by Infinera's Infinite Capacity Engine solution, which is designed to provide scalable multi-terabit optical super-channel capacity for distances from metro to subsea.
XL Axiata CTO Yessie Dianty Yosetya said this additional capacity will allow XL Axiata to prepare its network for the arrival of 5G in Indonesia.
"As one of Southeast Asia's largest economies, modernizing the network in Indonesia to ensure 5G-readiness is a priority," she said.
"Our partnership with Infinera and Lintas Teknologi has been critical to help us achieve this milestone. Further, the performance of Infinera's ICE4 solution for this subsea and terrestrial network upgrade enables the delivery of cloud-scale capacity that is simple and operationally efficient, with the benefit of intelligent OTN switching that accelerates our ability to deliver services faster."
XL Axiata's transport infrastructure spans over 45,000km of fiber, while its mobile services cover 94% of Indonesia's population. The company is a subsidiary of Malaysia-based Axiata Group.
Sumber: Telecomasia | telecomasia.net